By Mitch Evelyn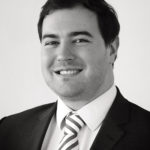 Being an executor of an estate is a position of great trust and responsibility which many people are not necessarily suited to. When an executor is neglectful of their duties, slow, or even fraudulent, beneficiaries can often take action to force an executors hand and ensure the estate is properly and efficiently administered.
What can I do?
There are a number of cost efficient steps you can take without ever needing to fight the executor head-on in Court. You may be able to:
Have the executor voluntarily renounce Probate. If the executor renounces and there is a substitute or alternative executor in the Will, that alternative executor can then administer the estate. If not, another interested person can apply to the Court to administer the estate.
File a Notice or Citation with the Court, requiring the person to obtain probate of the Will within a certain period or have their rights as executor removed by the Court.
Make your own application for administration on the basis of the executor's delay.
What if they won't tell me what is in the estate?
Where an executor is not just delaying, but being actively hostile or even defrauding the estate, you may be able to take more aggressive steps or force the executor to file accounts with the Court to prove that all estate funds have been properly used.
Am I entitled to see the Will?
As a beneficiary, you are entitled to inspect a copy of a Will. You can also apply to the Court to see a copy of the documents which the executor has filed if they are getting a grant of probate.
Can I get the estate to pay for this?
In some circumstances, you may be able to obtain a reimbursement for costs incurred in pursuing an executor paid by the Estate.
If you are a beneficiary faced with a hostile executor, call us now to see how our experienced Estate team can help you:
p: +61 2 62061300 | e:  info@elringtons.com.au