By Tom Maling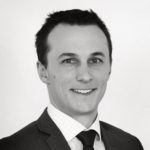 The medications Sodium Valproate (aka Eplilim, Valprease, Valpro) and Topiramate (aka Epiramax, Tamate, Topamax) have been linked to causing birth defects such as Spina Bifida.  Doctors who prescribe these medications to women without telling them of the risks may be liable to pay compensation due to medical negligence.
Court claims have been commenced in France and the United States in relation to women being prescribed sodium valproate to treat epilepsy or bipolar disorder while pregnant, without being told of the risks.
Overseas experience
A French study has found that sodium valproate caused severe birth defects in up to 4,100 French children since the 1960s, when it was first introduced.  Women who took the drug were found to be 4 times more likely to give birth to children with birth defects, including spina bifida.  There was also a higher risk of autism attributed to taking the drug while pregnant.  Sadly, the risk of birth defects had been known since the 1980s.  Court claims have been made by families to seek compensation.
In the United States, the risks associated with sodium valproate during pregnancy are well known and as of June 2017, almost 700 court claims are pending.  In June 2017, the maker of a drug called Depakote was ordered to pay a 10-year-old boy with spina bifida $15 million.  His mother had taken depakote to manage her bipolar disorder during her pregnancy, and it was found that she was not adequately warned of the risks of birth defects which may be caused by the drug.  Depakote is not sold in Australia, however it is turned into sodium valproate in the body after it is taken.  Therefore it has the same risk of birth defects.
Australian experience
The Royal Melbourne Hospital Neuroscience Foundation maintains a voluntary register for pregnant women who take antiepileptic drugs such as sodium valproate.  Data has been used to assess the risks of birth defects associated with sodium valproate and other antiepileptic drugs such as topiramate.  In addition to sodium valproate, the Foundation has found evidence of an increased risk of birth defects caused by topiramate.  The evidence has also showed increased risks of abortions due to birth defects caused by these medications.
As at June 2017, there are no published court cases in Australia involving claims for compensation for injuries caused by these medications.  However, this does not mean that there are no Australian women and children who may be eligible for compensation for injuries they have received.  Certainly this is the case in France and the United States, with many claims now being made.
Doctors must tell you of the risks
Doctors and nurses are required by law to provide you with information about the risks involved with taking a medication.  Women taking sodium valproate or topiramate must be warned about the risk of birth defects when trying to become pregnant and when they become pregnant.
If you have been required to have an abortion because of birth defects, or have given birth to a child with birth defects, then you may be eligible for compensation to cover things like past and future care costs, medical treatment, loss of wages due to time off work, and any pain and suffering you or your child has experienced.
If you have concerns about your current medical treatment you should speak with your GP.  Alternatively, the following resources provide good information in this area:
If you are an ACT or NSW resident, please do not hesitate to contact Matthew Bridger or Tom Maling to discuss any this issue further. We have experience in conducting complex medical negligence claims involving medications which have caused catastrophic injuries.
p: +61 2 6206 1300 | e: Info@elringtons.com.au
Further reading:    Elringtons Lawyers secures $12 million settlement for client