By Tom Maling
A doctor owes you a 'duty of care' and breach of that duty which causes you an injury entitles you to compensation for your losses.
What does that all mean? In this article we explain what negligence and 'duty of care' mean, as well as what you can do if you have been victim of negligent treatment.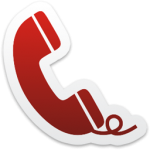 Take the first step

— Call us and get expert legal advice on your rights, no risk or obligation!

FREE INITIAL CONSULATION— Give us a call, come in and have a chat or request a call back

What is negligence?
What is 'duty of care'?
Was my treatment negligent?
Can I Sue a Hospital?
Medications and Medical Negligence
What Duty of Care Does a Nursing Home Have?
Other special medical negligence topics
Compensation
Canberra Medical Negligence Lawyers
Medical negligence is not just another type of personal injury. Just as you would see a specialist for complex health conditions, you should see a specialist for a medical negligence claim.
For Canberra, Queanbeyan and South East NSW, we are your health and medical law firm specialising in medical negligence claims. We are different from other law firms because we have:
Inside knowledge about the health industry;
University acquired knowledge about injuries and disease; and
An understanding of how healthcare should be provided;
We have a proud history of success for clients in the Canberra, Queanbeyan, Bega, Cooma, Batemans Bay, Merimbula and other South-Eastern NSW areas. We were the only ACT law firm to provide submissions to the ACT Select Committee of End of Life Choices.
For more information see our Medical Negligence page or to make an appointment in either our Canberra or Queanbeyan office please do not hesitate to contact Matthew Bridger or Thomas Maling: