When doctors don't reach the right answer
A doctor's duty of care covers diagnosing health conditions and for many conditions such as cancer, infectious disease and medication side effects, a timely diagnosis is critical to receiving the right treatment.
When a doctor diagnoses the wrong condition or fails to diagnose anything at all there has been a misdiagnosis. Health conditions are often very complex and the task of diagnosing conditions can be very difficult for a doctor. However sometimes, unfortunately, a doctor's failure is so bad that they cause the condition to get worse. This is when a medical negligence claim may arise.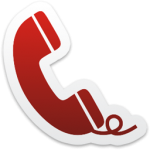 Take the first step

— Call us and get expert legal advice on your rights, no risk or obligation!

FREE INITIAL CONSULTATION— Give us a call, come in and have a chat or request a call back

What is a medical misdiagnosis?
What are examples of medical misdiagnoses?
Do I have a medical negligence claim?
What compensation for my losses can I receive?
Why should I talk to elringtons about my medical negligence claim?
To see more about our expertise on medical negligence check out our health and medical law blog. No other firm in Canberra or Queanbeyan matches our expertise in this area.
For more information see our Medical Negligence page or to make an appointment in either our Canberra or Queanbeyan office please do not hesitate to contact Matthew Bridger or Thomas Maling: