Surgical errors include cutting of arteries or nerves, performing the wrong procedures, improperly inserting a medical device, leaving instruments in bodies or even not providing sufficient or any analgesia. Understandably the consequences can be severe and devastating for a patient and their family.
As surgeries pose serious risks, even when performed competently, working out whether a surgical error is due to negligence is often very complicated. Is the error an inherent risk of the surgery or is it because a doctor or nurse did something wrong? Surgical procedures are often completed by teams of surgeons, anesthetists and highly trained nurses, and determining who is exactly at fault and what precisely went wrong is a complicated task. At elringtons, we specialise in medical negligence claims and are experts in health and medical law.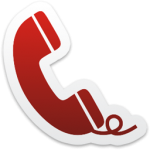 Take the first step

— Call us and get expert legal advice on your rights, no risk or obligation!

FREE INITIAL CONSULTATION— Give us a call, come in and have a chat or request a call back

Surgical error or just a risk of surgery?
Examples of surgical errors
Can you sue a doctor for a surgical error?
What compensation for my losses can I receive?
Battery Claims
Why should I talk to elringtons about my medical negligence claim?
To see more about our expertise on medical negligence check out our health and medical law blog. No other firm in Canberra or Queanbeyan matches our expertise in this area.
For more information see our Medical Negligence page or to make an appointment in either our Canberra or Queanbeyan office please do not hesitate to contact Matthew Bridger or Thomas Maling: