Can you sue someone because death of a family member has caused you a psychological injury? Yes.
The law recognises that if a person's negligence caused the death of another person, then certain people who develop a mental illness because of the death may be able to claim for compensation for medical treatment, loss of wages and their pain and suffering. These claims are called mental harm claims.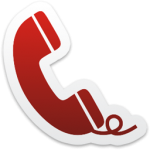 Take the first step

— Call us and get expert legal advice on your rights, no risk or obligation!

FREE INITIAL CONSULTATION— Give us a call, come in and have a chat or request a call back

What is a mental harm claim?
What must I show in a mental harm claim?
What does duty of care mean?
What is normal fortitude?
What are examples of mental harm claims?
What compensation for my injuries can I receive?
Mental harm claims are special claims
About Elringtons
For more information or to make an appointment in either our Canberra or Queanbeyan office please do not hesitate to contact Matthew Bridger or Thomas Maling: