Celebrating excellence in business
The Business Excellence Awards have been developed to celebrate the excellence, success and innovation of Queanbeyan-Palerang's businesses.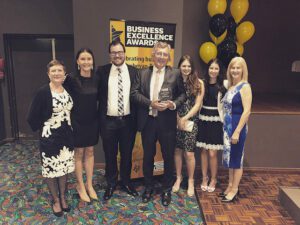 In recognition of our support within the Queanbeyan Palerang Regional Council area we are proud to have been acknowledged recently by receiving a Business Excellence Award for Professional Service
elringtons is a big believer in giving back to our local community. This is why we like to donate our time and resources to local charities and community organisations including: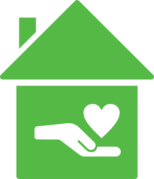 elringtons is proud to support Barnardos. Barnardos works with children, young people and families to break the cycle of disadvantage, creating safe, nurturing and stable homes, connected to family and community.
Our firm provides ongoing pro bono legal assistance to the organisation and our solicitors provide routine pro bono legal advice and representation to men and women in need.
Read more ....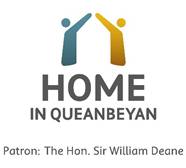 elringtons is proud to support HOME. HOME provides a supportive, loving home for 20 men and women with enduring mental illness who cannot live independently or are at risk of homelessness.
It features 21 self-contained residential apartments— 20 for permanent residents, and one for a live-in caretaker; there is also a four-bedroom house on-site which is lived-in by a family who provide a back-up caretaking role.
HOME seeks to humbly and lovingly walk alongside others, recognising that the dignity and freedom of each of us is caught-up in the dignity and freedom of those we serve and love. It is a place of friendship—a place that counters the isolation and loneliness that too often goes hand in hand with mental illness.
Residents have access to 24-hour pastoral care delivered by qualified employees, volunteers, and live-in caretakers. They are all seen daily and encouraged to live active, fulfilling lives within their community.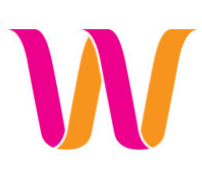 Elringtons are proud to support the Women's Legal Centre ACT. The Women's Legal Centre is a specialist legal service based in Canberra, providing legal and non-legal support to Canberra's most vulnerable women. The Centre provides free advice and representation to women on family law, employment and discrimination matters.
Elringtons solicitors routinely volunteer their time at the weekly Night Time Legal Advice Clinics conducted by the Centre.