Team Leader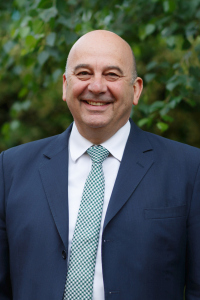 Matthew is an Accredited Specialist in personal injury law. He was admitted as a Solicitor of the Supreme Court of NSW in 1992 and to practice as a Barrister and Solicitor in the ACT in 1993.
Matthew's practice includes:
Personal Injuries including: motor vehicle accident claims, work injuries, medical negligence, public liability;
General litigation in the ACT, NSW & Commonwealth jurisdictions;
Estate and family provisions claims;
Property and commercial litigation;
Business and commercial law;
Court appearances;
Administrative law claims in the Administrative Appeals Tribunal – Federal and High Courts.
Qualifications & Memberships:
Bachelor of Laws University of NSW (1992)
Bachelor of Landscape Architecture University of NSW (1987)
Committee member of Canberra Region Business Enterprise Centre
Member of the Southern Tablelands Solicitors Association
Law Society member – ACT & NSW
Accredited Specialist in Personal Injury Law
Solicitor of the Supreme Court of NSW
Barrister and Solicitor of the High Court of Australia