elringtons represent workers in ACT, NSW and Comcare workers compensation claims.
Matthew Bridger is an accredited Personal Injury Specialist, with over 25 years experience in helping injured workers access weekly payments, medical treatment, and lump sum payments for permanent injuries. He is assisted on all workers compensation claims by Thomas Maling.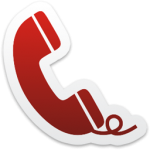 Take the first step

— Call us and get expert legal advice on your rights, no risk or obligation!

FREE INITIAL CONSULTATION— Give us a call, come in and have a chat or request a call back

We help injured workers by:
Making claims
Investigating claims when an insurer denies liability
Gathering medical evidence and obtaining expert reports
Investigating permanent injuries
Fighting for worker's rights when an insurer cuts off payments or access to medical treatment
Representing workers in the ACT Magistrates Court, the NSW Workers Compensation Commission and Courts, and the Administrative Appeals Tribunal and Federal Court
ACT Workers Compensation
NSW Workers Compensation
Comcare
Psychological injuries
What are my entitlements?
How much will it cost me?
elringtons can help you
We understand the impact a workplace injury has on your life: physically, emotionally, and financially. Matt Bridger's experience enables him to provide expert and timely advice to assist injured workers. He is assisted on workers compensation matters by Tom Maling, who trained as a Registered Nurse and uses his health knowledge to understand your injury experience and advocate on your behalf. Tom also has a particular interest in working with client's who have received a psychological injury at work.
Please do not hesitate to contact Matt Bridger or Tom Maling to discuss your circumstances.
Further Reading
To contact Matt or Tom or to make an appointment in either our Canberra or Queanbeyan office: