Team Leader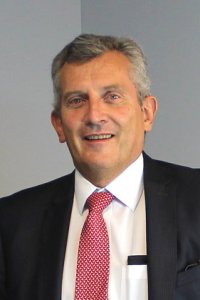 Carlos has been an Accredited Specialist in Family Law since 1995 and is chair of the Alternative Dispute Resolution Committee for the ACT Law Society. He is also a Nationally Accredited mediator.
Carlos leaves a positive impression with both his clients and his colleagues.
With his extensive experience and knowledge of Family Law, Carlos is committed to achieving the best results for his clients, in the first instance by attempting to negotiate a settlement and if appropriate to represent his clients in Court proceedings with regard to the full range of possible family law matters.
Carlos' Practice are includes:
Divorce and Separation
Property;
Parenting;
Relocation;
Binding Financial Agreements;
Hague Convention matters;
Domestic Violence and Personal Protection
Spousal maintenance;
Child maintenance;
Injunctions;
Adoptions
Qualifications & Memberships
Accredited Specialist in Family Law
Practicing Certificate – ACT
Register of Practitioners in the High Court of Australia
Admitted as a Solicitor in the Supreme Court of New South Wales
Registered as a Legal Practitioner of the Supreme Court of the Australian Capital Territory
Bachelor of Laws
Collaborative Law Practitioner
Read Articles by Carlos Turini …
To contact Carlos or to make and appointment in either our Canberra or Queanbeyan office:
e: cturini@elringtons.com.au | p: +61 2 6206 1300
See what Carlos' clients are saying –
---
Carlos es uno de los proprietarios del estudio y ejerce sus funciones desde la oficina de Canberra. Se recibió como abogado de la Corte Suprema de NSW en 1983 y ejerce como abogado ("Barrister" y "Solicitor") en Canberra desde 1988.
Carlos es un especialista acreditado en Ley de Familia y ejerce comeo abogado de esa especialización. Tiene una trayectoria como abogado de mas de 25 años.
Carlos habla ingles y español.
Su teléfono es: +61 2 6206 1300