Senior Associate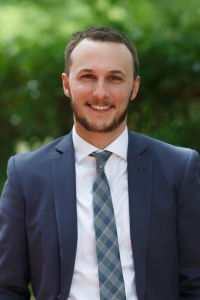 Tom's passions are health and medical law and personal injury law. He is personable and prides himself on being able to engage with clients to make them feel comfortable, a critical skill when working with people who have been injured or traumatised.
Tom initially trained as a Registered Nurse and worked at The Canberra Hospital in mental health, general medicine and orthopaedic surgical wards. He also had experience in intensive care, general surgical and sub-acute mental health wards, as well as aged care.
Tom uses his healthcare knowledge to great effect in personal injury matters. His nursing training and experience gives him particular insight into medical negligence claims, workplace injuries and motor vehicle accidents. Tom is able to engage with clients about their injuries and how they have impacted them, their family and their friends. His knowledge and experience enables him to build a rapport with clients and their support network, which facilitates achieving fantastic outcomes for clients.
Tom's practice covers all personal injury areas. He has a particular interest in medical negligence claims, having acted for many clients in misdiagnosis, surgical error and dental claims. Tom also has a particular interest in psychological injury claims. Tom is a member of the ACT Heath Care Consumers' Association and the Australian Institute of Administrative Law.
Immediately prior to working at elringtons Tom worked as an Advocate for Housing ACT, representing the Department at the ACT Civil and Administrative Tribunal in residential tenancy disputes, appeals and administrative reviews.
Tom regularly posts on topics covering personal injuries and health and medical law. Read Tom's articles here.
Tom's practice areas include:
Medical negligence
Comcare
Psychological injuries
NSW and ACT Workers Compensation
NSW and ACT Motor Vehicle Accidents
Aged Care
Mental Health
Coronial enquiries
Civil disputes
Residential tenancy