By Tom Maling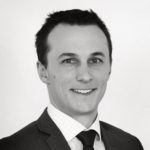 Consent is a fundamental part of health and medical treatment.  Without it, treatment is unlawful and a person may be able to claim compensation.  
In this article, we cover basic ideas about consent and what the consequences may be if a health professional provides treatment without first obtaining consent from their patient.  We also talk about battery claims, which enable a person to claim compensation for treatment not lawfully provided to them.
What is consent?
Who may consent?
What does the law require?
Emergency treatment
Battery claims
Examples of battery cases
elringtons can help
Battery claims are not as frequent as medical negligence claims, but this does not mean that they do not arise frequently. Rather, these types of claims are not widely known about in the community. We are passionate about health law issues affecting consumers, and have expertise in treatment disputes. This expertise means we approach treatment disputes without a blinkered focus on medical negligence.
Matt Bridger and Tom Maling represent clients in treatment dispute claims.  Matt has over 25 years of experience representing people in treatment dispute matters, including small claims right up to multimillion dollar catastrophic injury claims.  Tom trained as a Registered Nurse and has experience in hospitals and nursing homes, and is works with Matt on all medical negligence and battery claims.  We are passionate about helping people who have had treatment which did not go to plan, or when they did not consent to it.
If you have had medical treatment with you did not agree to, or did not go to plan, please feel free to contact us to discuss your treatment and book an initial consultation (at not cost).
Please do not hesitate to contact Matthew Bridger or Tom Maling to discuss any consent issues you may have.
Further information:
For more information or to make an appointment in either our Canberra or Queanbeyan office: