Have the wheels come off your relationship?
elringtons' specialist family lawyers have the solution to your family law matter whether it be divorce, separation, child matters, property settlements or other family relationship issues.
Our role as a family law solicitor is to properly inform our client about his/her rights, obligations and prospects and then to attempt to resolve the matter quickly, fairly and inexpensively through mediation and negotiation. Should your matter need to go to court elringtons will provide forceful and efficient representation.
Free initial conversation with a family lawyer when you ring to make your first appointment! [1]
Before your first appointment, we suggest that you read our article: Ten Questions to Ask your Family Lawyer at the Initial Interview and prepare the list of documents to bring to your initial Family Law Interview if you have them available. Read more…
Our experienced solicitors can guide your through your family law matter no matter how complex. Our practice areas include: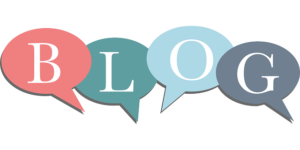 Check out our Family Law blog for more information on family law matters!
Alternatives to going to Court
The vast majority of people involved in a family law matter wish to settle and in fact do settle their disputes without taking the matter to court. [2]
FAQ:
Do I have to go to court to get a family law settlement?
Family Dispute Resolution
Parenting Plans
Parenting Orders
Can Parenting Orders be Varied?
How much will it cost?
Family Law Terms Glossary – What do these words mean?
For more information or to make an appointment with a Family Law Solicitor in either our Canberra or Queanbeyan office use our contact form or contact:
Family Law Accredited Specialist Carlos Turini

:
e: cturini@elringtons.com.au| p: 02 6206 1300
_______________________________________________________________________
[1] When you contact us to make an appointment, we offer you the opportunity to speak to a family lawyer on the telephone before our initial interview. Our family lawyer may answer some general queries, address possible misconceptions and perhaps begin to understand what your matter may be about. The free family law advice our family lawyer will discuss with you over the telephone will be generic in nature, we cannot, at that initial stage, give you comprehensive advice until we have full details of your situation.